Hi Guys today i am writing a post on removing forgotten bios passwords.
One day when i woke up i saw that my windows is corrupted.The window needs to be reinstalled so i made my pendrive bootable to install windows.But bios need to be modified if you want to install windows using pendrive.When i booted into bios i realized myself that i forgot the bios password.To solved this i find many ways .Given below:-
1. Every motherboard of a computer contains a
CMOS
battery.Remove the battery from motherboard for about 30-60 minutes and put it back.It resets the bios password as well as settings of bios.
Motherboard cmos battery
2.You can also use a tool named
CmosPwd
.Which is available for many operating systems like windows and linux.For downloading the tool go to below link according to your operating system.
Cmospwd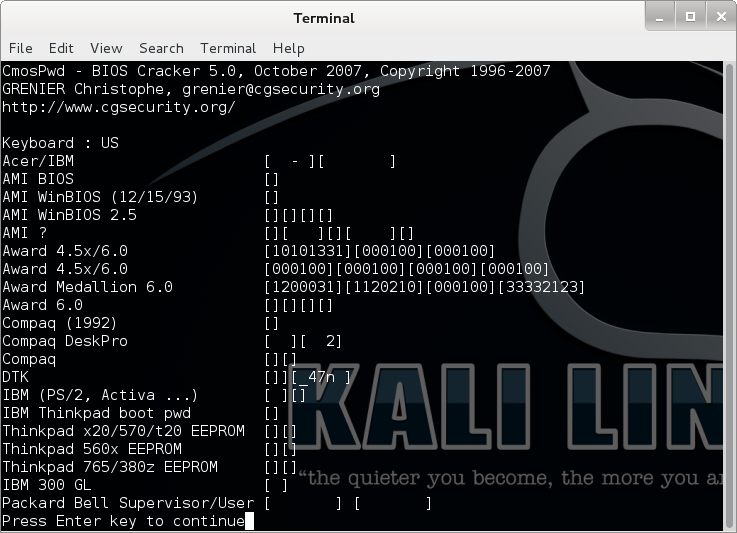 I personally used the 2nd method which worked for me because the 1st method is hard to do for a non-technical person (n00b) you need knowledge of motherboard to do that and the may be the method i used not work for you.
Thank you for reading this post.Please regularly follow our website.